I was recently asked to share my thoughts on the future of education by Matthew Lynch, the Editor in Chief of The Edvocate & The Tech Edvocate.
He asked 106 Experts to weigh in – and I loved reading their responses… Some were predictive, some reflective, all ranging in topics from K-12, higher ed and edtech.  While my submission was featured in Part 2: The Future of Edtech, be sure to check out all of them!!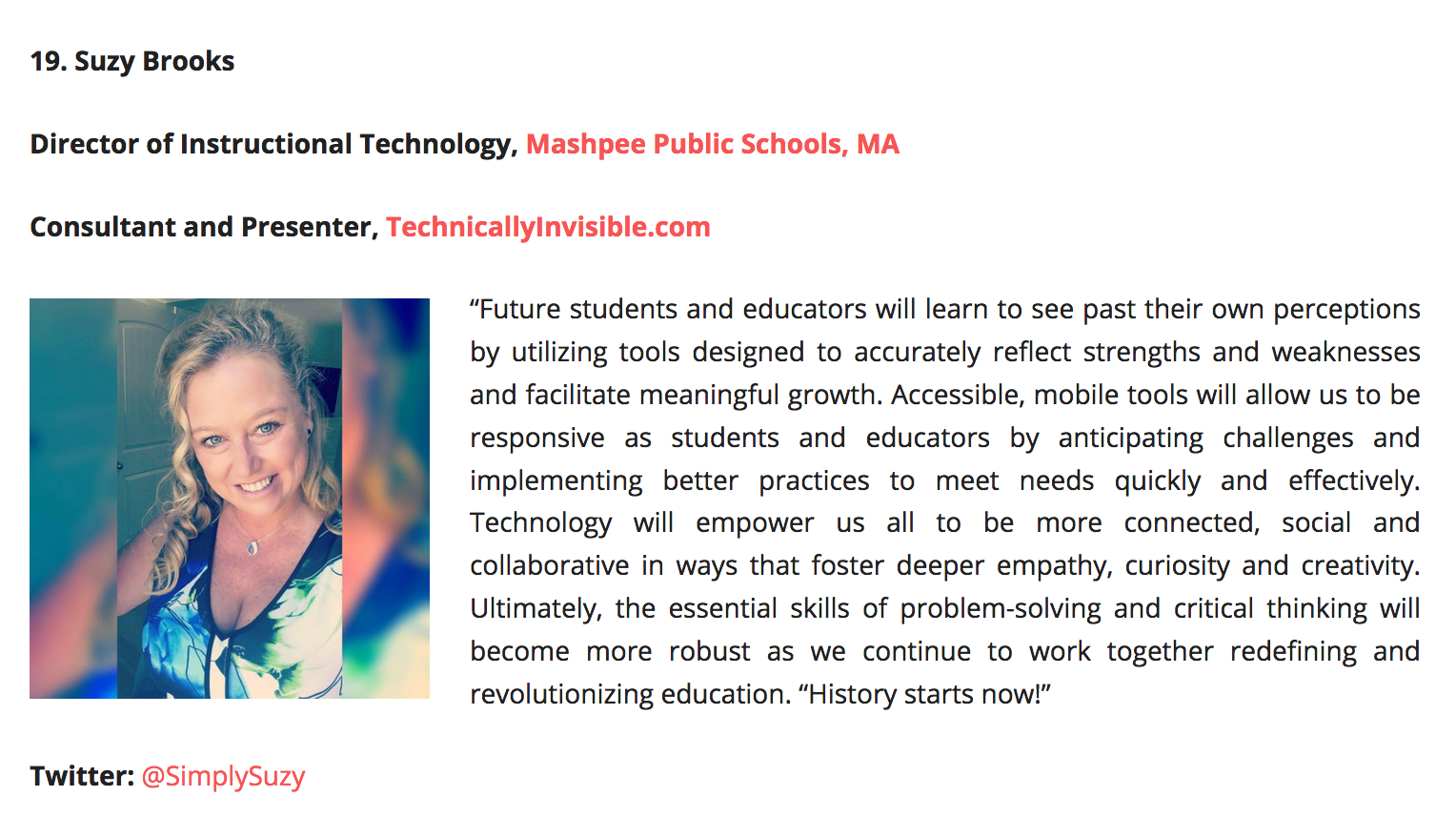 Thank you, Matthew, for the opportunity to give this topic some thought, and for inviting me to participate with so many insightful instructional influencers!!
Dream Big,