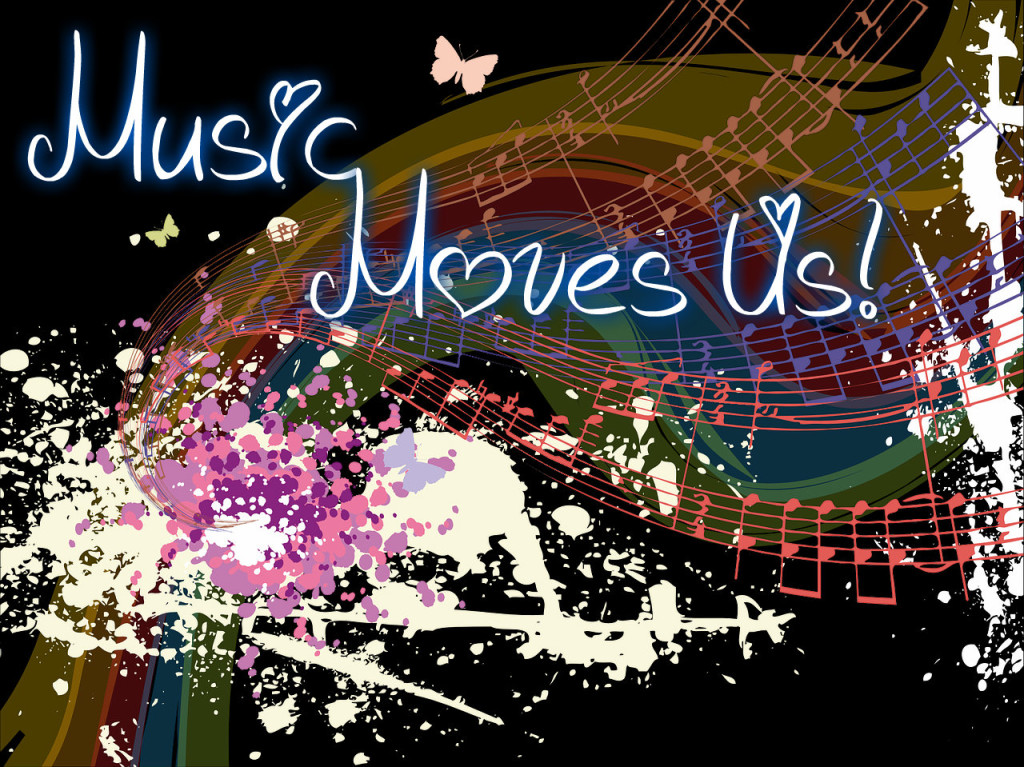 Music is an integral part of life in our classroom.  I usually share out the songs I use in the classroom when I teach workshops.  I thought I'd list them here!  Some of them we use for slideshows, and others we just listen to as we study and read the lyrics like poems
The Original List from 2009 (I am still looking for this image!!)

.
The most recent "addendum" from 2011: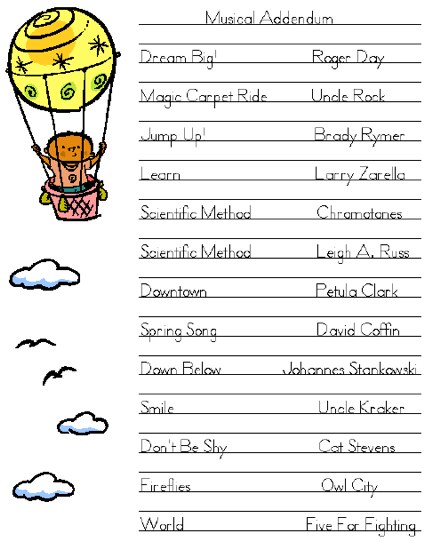 7/22/13 This list will probably never end, ha ha!  My friend Victoria Jasztal asked what music we listen to in our classroom, so I shared this page. After writing to her, I realized my list was longer, and she added some suggestions as well – so here goes!
Brave                                                Sara Bareilles
Count on Me                                   Bruno Mars
My Own Two Hands                     Ben Harper and Jack Johnson
Never Alone                                    Sarah Evans
The Time is Now                           Asha Ali
Whenever You Remember          Carrie Underwood
And today, September 2, 2013, I was chatting on the Encouraging Teachers message board, where the subject came up again. I am adding a few that others suggested, along with a few others I haven't shared before.  There are so many great songs out there that fit the culture of our classroom!
Gold                                                 Britt Nicole
Roar                                                 Katy Perry
The World's Greatest                    Kid Project
Everyone and Everything             The Boys and Girls
I Can                                                 Minnutes
Home                                                Phillip Phillips
Campfire Song Song                     Spongebob
5/18/14 — Today I created the pinnable image for this page and realized I had a few more updates…  Sometimes I think that I should just redo this entire page to make one, neat, long list… But, I think it's a kind of "organic organization", so I'm sticking with it… for now:
Happy                                             Pharrell Williams
Unconditionally                            Katy Perry
Never Grow Up                             Taylor Swift
We Can Change the World          Bridgit Mendler
Send It On                                      Disney's Friends for Change
Nothing More                                 Alternate Routes
Spring, 2015
Every day, our school plays a classical piece over the intercom to start our day. We are partnered with the Cape Cod Conservatory and we participate in their Music Works  program. The same piece is played Monday through Thursday, and the students hear an introduction which tells more about the composer or the piece itself.  We have been using this program for several years, and the students enjoy the start to their day.  On Fridays, we mix it up a little. Each Friday a classroom chooses a song to share with the whole school, so we have gotten to hear what inspires individual classrooms.  I am hoping to get the whole list here, eventually – but our class chose:
Speak Life                                   TobeyMac
One Voice                                    Wailin' Jennys
I'm Me                                          Willow Smith
It's a Good Morning                    Mandisa
I Can Go the Distance                From Hercules
Fall, 2015:
I am presenting at Gillette Stadium during #MassCUE15 and am asking teachers to contribute to my list. You can view the spreadsheet by clicking on this link.