In 2013, I was lucky enough to be honored for my work in social media and received a Kindle Fire and other prizes from the NEA. It was a truly special day and a huge surprise to me.
Since then, I've been trying to think of a way to use it in our classroom.  In a flutter of creativity, I decided that we would use our Kindle as a class Tweeting device. We would "Fire off Tweets", so to speak. I created our Twitter handle – @ThirdGraders, and after setting some  guidelines, we were ready to fly!
Students have been super excited about Tweeting – sometimes we compose messages whole-group (#TweetTogether), and sometimes we Tweet in Buddies or Truddies. Then sometimes, a lone Tweeter will compose on his or her own.  What can we Tweet about?
I've taken the students' ideas a step further and created a Sheet of Tweet ideas….  Feel free to share these twitter ideas!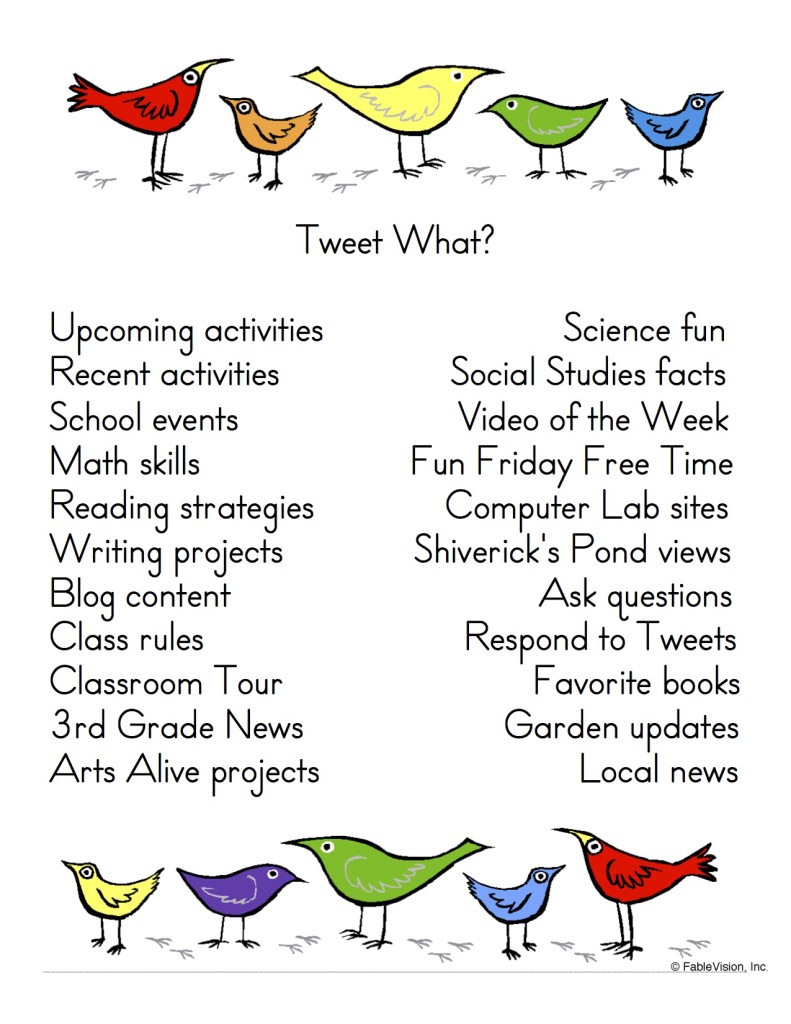 Students are learning how to make the most of the 140 characters given to us for each Tweet.  Spacing, spelling, punctuation, and word choice really matter when it comes to putting forth a message. To help draft Tweets, students fill out a Tweet Sheet. Get your copy here: Fire Off a Tweet Form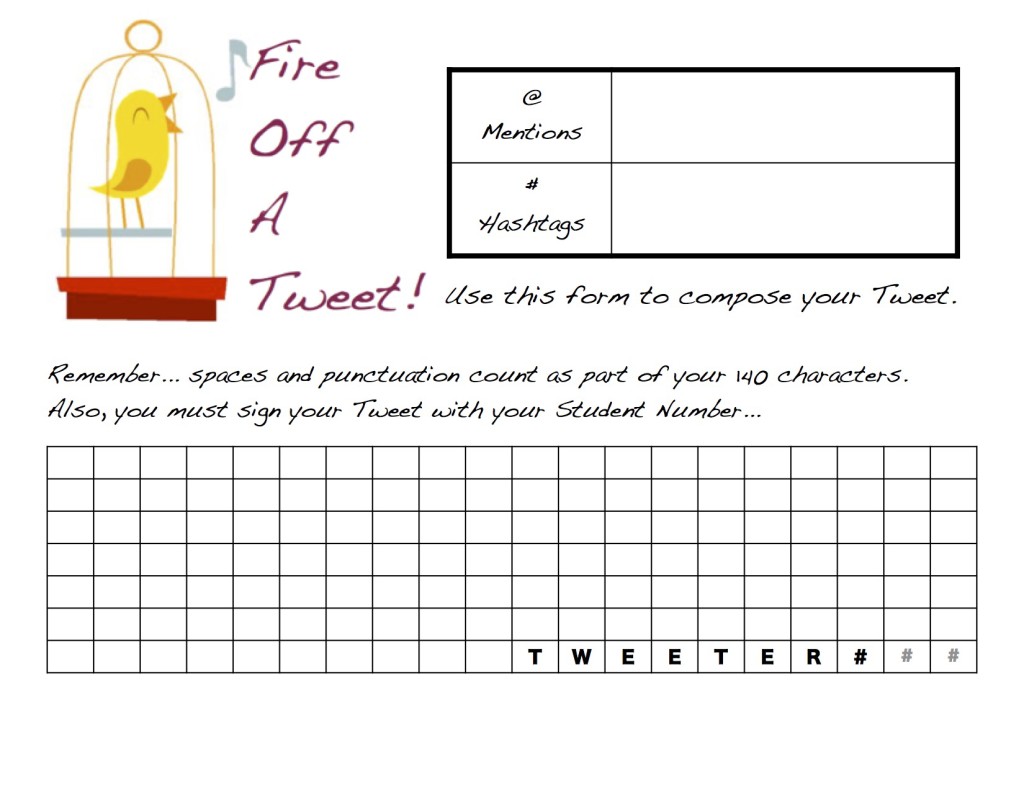 So, if you see us flying around the Twittersphere – say hello!!  We are currently following other elementary classrooms, authors and some famous scientists.
UPDATE, summer of 2014:
Next year, Mrs. Brooks will be teaching a whole new class of @FourthGraders.  I can't wait to sit and find out who they would like to follow and learn from during the school year.  Be sure to say "hello" to us over the summer so they feel welcome in the Twittosphere come September!
UPDATE, fall of 2014
We've been Tweeting lots more this year! I also ordered a Twitter banner that we hang in the hallways here at school.  It's a great way to share what we're doing with our school community: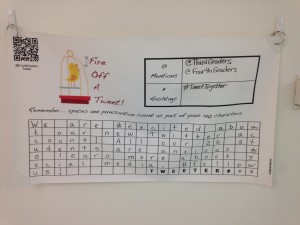 UPDATE ON THE UPDATES 2015:
I have passed along both my @ThirdGraders and my @FourthGraders accounts to some fabulous teachers. Keep your eyes peeled for some new content from Mrs. Lewis and Mrs. Davis!!