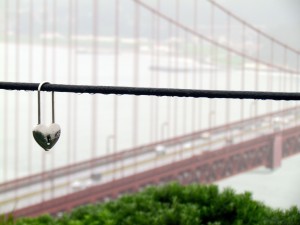 On behalf of EdTechTeacher, I recently flew to San Francisco for a few days.  I was excited to go for two reasons: one was to give a keynote address and work with some fabulous Mill Valley teachers, the other reason was to capture the Golden Gate Bridge with my camera. I hadn't seen the bridge since Mr. Brooks and I visited on our honeymoon in 1992.  Lucky for me, my flight schedule had me arriving in SFO with a solid 24 hours to explore before I set to work fine-tuning my presentations.
Apparently, the only one not on board with my 24-hour Photo Safari was Mother Nature. She impressively served up an Atmospheric River for my visit, so if photos I wanted, I would need to plan accordingly. I lay my disappointment aside as I hummed "It never rains in California" and packed rain gear into my suitcase.
When I set out to photograph the Golden Gate, I never predicted that A: it would be truly raining as hard as it did and that 2: I would ultimately capture the bridge from 18 different vantage points. I quickly learned my two realities were closely related.  Because of the soggy weather, there were hardly any tourists out seeing the sights. Parking lots had ample spots, lookouts were deserted and I was able to enjoy the true sounds of each location.  As I left each spot, a new one would beckon. So, I followed the call of my camera to see where it would take me. Here is an interactive map of my stops along the way:
Never lost on me was the theme of Perspective.  One, beautiful, golden bridge could look completely different, depending on the angle the camera captured.  24 limited hours could be viewed as a washout, or as photographer's dream.  Being alone could be considered lonely, or as a more efficient way to move and create.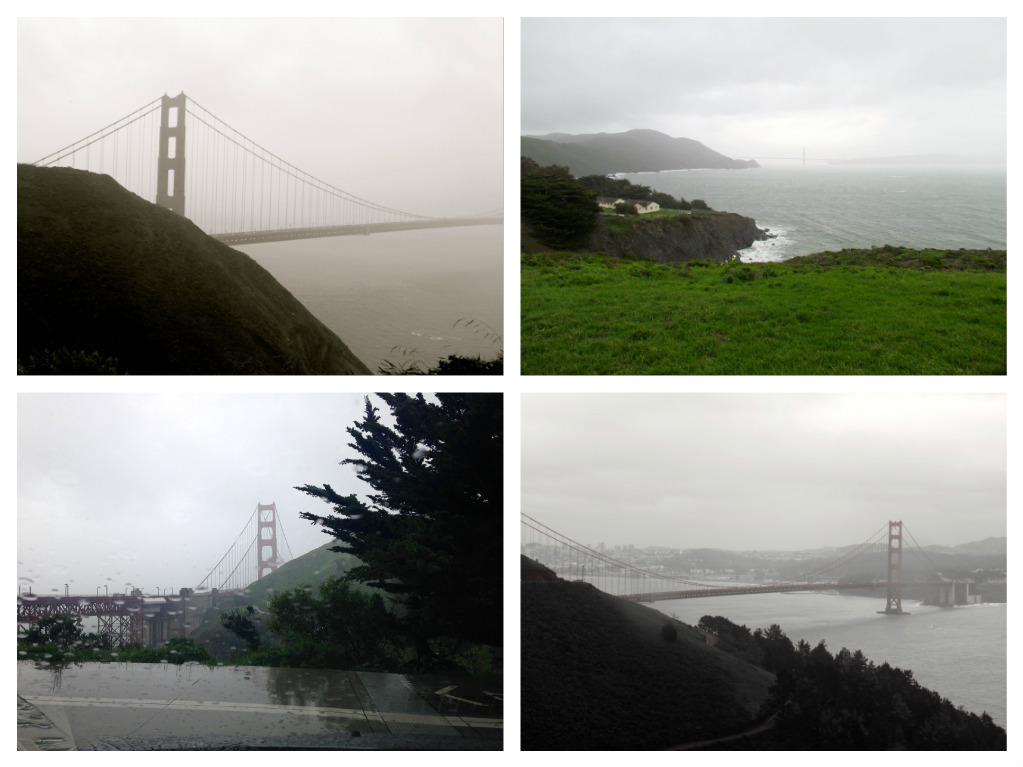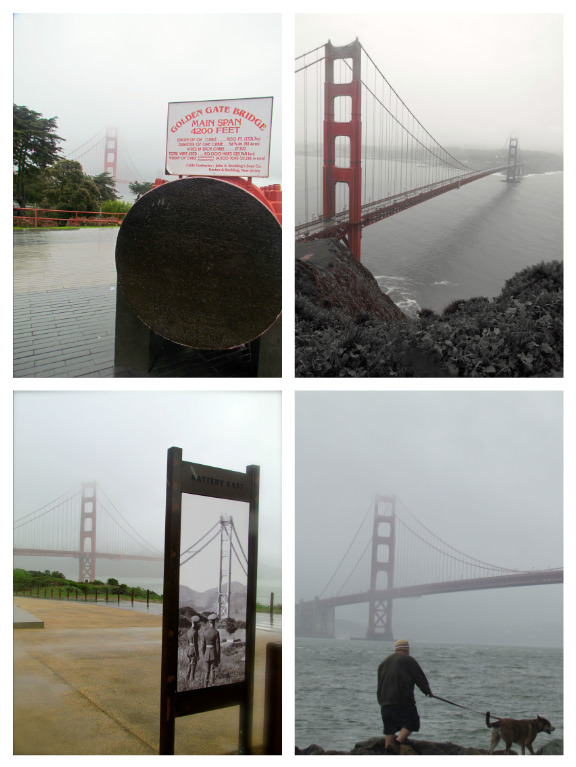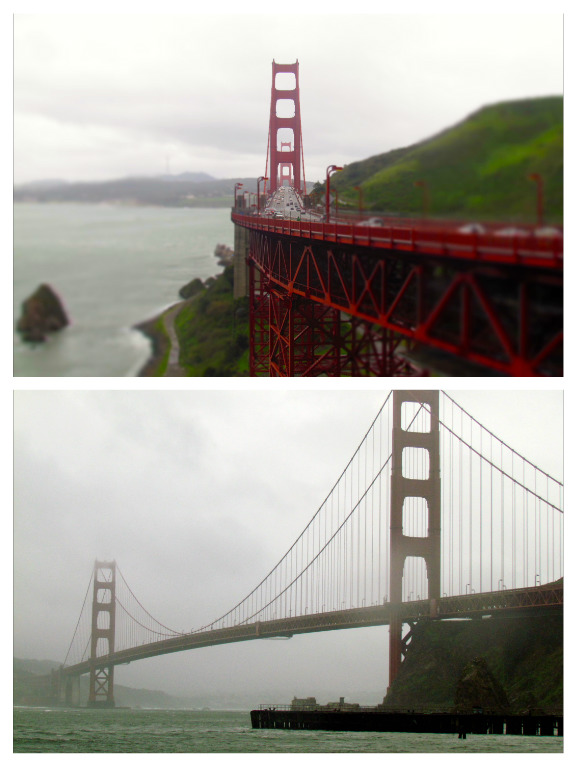 My time spent in the forest, on the hills and along the shores of the Bay area will be something I  never forget, and I will be forever be grateful for my visit.
And a bonus?!!?  After a full day of PD, I found myself with about 2 hours to spare before I had to return my rental car. The skies were blue and the sun was low in the sky as I captured the images I had hoped for well before I (and the atmospheric river) arrived in SFO.  Seems an open mind and flexibility allowed me to surpass my goals in ways I never imagined.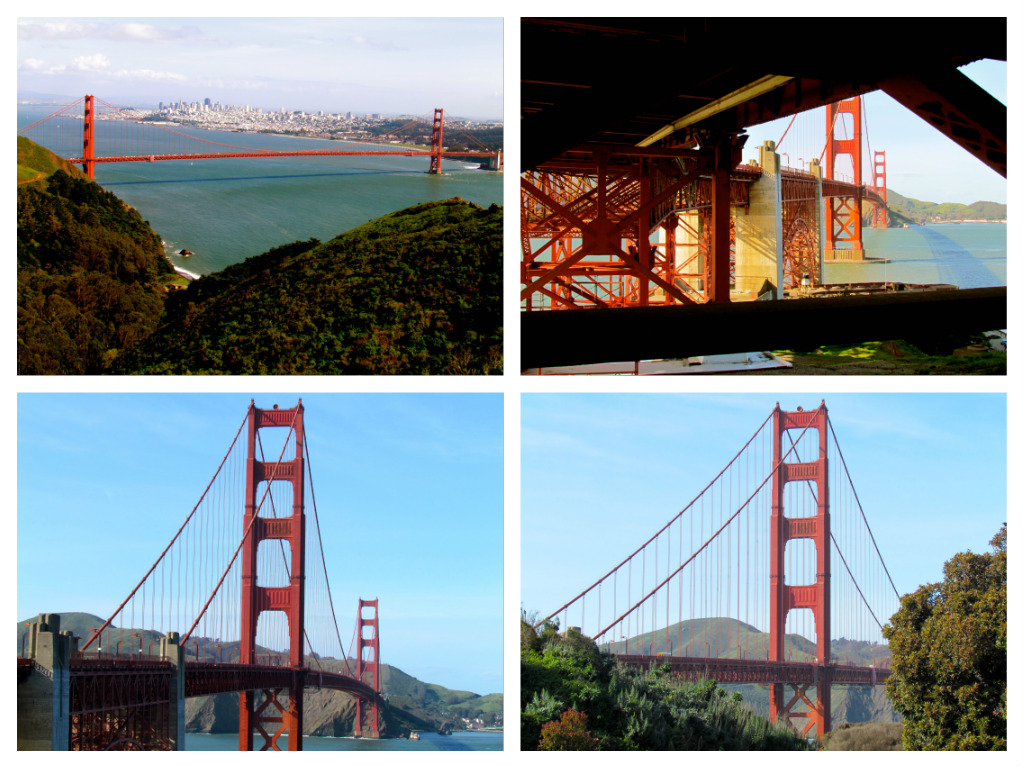 If you are the mind reader I'm certain you are – by now you're seeing the "why" behind my post.  Perspective comes into play at school every day.  We view curriculum differently. We view students differently. We view obstacles differently.
And if Facebook has taught us anything, we view math problems and politics differently, ha ha…
Learning to consider and appreciate different perspectives takes time, patience and flexibility.  Remember the filter through which you view situations reflects only one perspective.  Can you view life from more than one angle?.
Speak Life,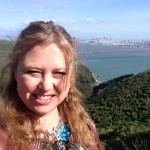 PS: I didn't just capture the Golden Gate Bridge – look below to see some shots from Muir Woods and other Marin areas: